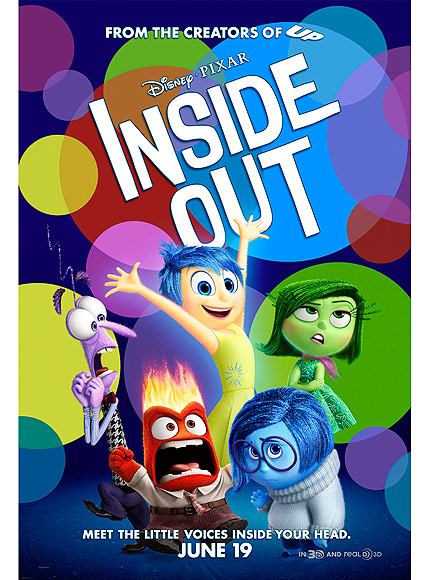 The new movie from Pixar "Inside Out" is a wonderful film for all ages.  The story line focuses on the many emotions that play a part in one's life.
The story focuses on the turmoil of growing up for 11 year old Riley, who is uprooted from her Midwest life when her father starts a new job in San Francisco.  Like all of us, Riley is guided by her emotions – Joy, Fear, Anger, Disgust and Sadness.  The emotions live in headquarters, the control center inside of Riley's mind, where they help advise her through everyday life.
As Riley and her emotions struggle to adjust to a new life in San Francisco, turmoil ensues in Headquarters. Although Joy, Riley's main and most important emotion, tries to keep things positive, the emotions conflict on how best to navigate a new city, house and school.
The emotional side of investing can include all of the emotions listed above.   Joy when you have established a financial plan.  Fear that your investments might not provide you with your income needs in the future.  Anger when the markets have a downturn.
Disgust when you spend too much money and Sadness when you are unable to save as much as you would like when some unexpected event occurs.
All of these emotions are normal and expected.  But how do you keep these emotions in check in order to stay with your plan and navigate the unexpected turns that occur in life?
That's where a trusted financial advisor comes in.  They can help guide you and your behavior during the times of joy and fear, and during the times when you feel anger, disgust and sadness.  A behavioral coach can help you achieve success during the different emotions that pop up during the long journey of investing.
The key to a successful journey is staying with the plan even when one emotion may overpower Headquarters and make you feel like Riley, overwhelmed and disconnected.  As in the movie, things get back on track when you acknowledge that these emotions are temporary.  Keep moving forward and your long-term plan will succeed.
Four Stars for a wonderful movie!!  ****
If you enjoyed this article,  CLICK HERE to subscribe to free updates from "Roots of Wealth".